SM Federal Latest News

SM Federal New Logo
SM Federal has a new logo! This logo will be replacing our previous logo on future communications and credit union documents.

SM Federal Previous Logo
---
SM Federal Credit Union is available to help those of you experiencing financial hardship during the government shutdown.
We are offering forbearance for members who have loans with us if needed, as well as a 0% interest loan up to $6,000.00 with a 90 day one time payment for those who qualify. Please contact our office at 913-831-4555 or 913-254-8547 or email us at contact@smfederal.org for immediate assistance.
Choosing the right credit card is easier than ever:
We now have a connection for you to request a Visa, Mastercard or American Express credit card. Click on the links below to find more information from our vendor,
Elan Financial
.
Apply Now/ Learn More:
Existing Customers:
---
SM Federal Credit Union
SM Federal Credit Union was founded on September 15, 1960, under the name of SM Postal Federal Credit Union. We started in the basement of the main Shawnee Mission Post Office, where we still reside today.

On January 31, 1974 our charter was amended to include Federal Aviation Administration employees in Johnson County. Later, we expanded to add a branch more accessible for FAA members. It is located in the secured offices of the ARTCC Building in Olathe.

On June 12, 1998 we changed our name to SM Federal Credit Union.
Our Mission
The mission of SM Federal Credit Union is to provide and promote the use of a variety of financial services which feature particular benefits and advantages over those generally available from other banking sources, with specific intent of helping members gain some particular measure of personal financial success.
---
---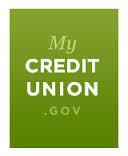 Online Banking Login
Locations
Main Office
6029 Broadmoor | Mission, Kansas
North lower level, Shawnee Mission Post Office
Hours: Monday - Friday, 8:00am to 5:00pm.

Branch
Federal Aviation Administration building
Santa Fe and Clairborne streets
Olathe, Kansas
This secure facility is for FAA employees only.
Hours: Monday - Friday, 8:00am to 3:30pm
Notice... If you are using a screen reader and are having problems using this website, please call (913)831-4555 for assistance.